Full-Service Auto Reconditioning in the Greater Phoenix Metro Area
A Flawless Finish for Your Vehicle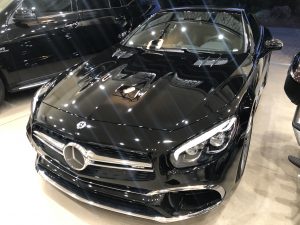 Clean and Neat Auto Recon is your one-call solution for maintaining your vehicle's pristine appearance. We offer full-service mobile auto detailing throughout the greater Phoenix metro area, which means we come to you. Contact us today and we will arrive fully equipped to restore the shine to your car, truck, van, SUV, motorcycle, or boat. We also operate a convenient one-stop shop in Mesa, Arizona. For more than 14 years, we have satisfied our customers by providing excellent ceramic coating in Gilbert, AZ for a competitive price. If you are a first-time customer, then we will apply a 10% discount to your service.
In addition to full interior and exterior detailing, we also offer vehicle repair services.
We will troubleshoot your vehicle systems and perform any necessary parts replacement or service.
We do everything it takes to protect the appearance of your car. From preventative paint films to body restoration work, we have you covered. When you choose us, you can count on superior service that restores your vehicle's body to its pre-damaged state.
As our customer, you can rest assured that we will keep your vehicle in the best condition. Our full-service auto reconditioning company is committed to our customers. We make it our goal to earn your repeat business by performing thorough work for a fair price. We are confident that you are going to love the way your vehicle looks once we are finished. We look forward to hearing from you and scheduling a service for ceramic paint coating in Chandler, AZ.